There are many ways to study the gospel. If you are searching for more in your gospel study or Sabbath day observance, prayerfully consider ways to invite the Spirit into your learning by using these four suggestions.
1. Apply It
Ask yourself, "What will I change in my life today because of this scripture?" Set a goal, and at the end of the day, check back with yourself to see how you did likening the scriptures unto yourself (see 1 Nephi 19:23). 
2. Memorize
Consider memorizing scriptures as part of your Sabbath day observance. Identify one or two scriptures that bring you peace, strength, and comfort. Hang them in multiple places or use the Scripture Mastery app, which can be used to memorize any text you share from the Gospel Library app. 

3. Keep a Journal
Try keeping a study journal. Write down questions and connections that come to mind. You can begin by simply copying passages that stand out to you. Why do they seem significant? As a family, try giving a notebook to each child. Encourage them to write or draw their impressions during family scripture study, general conference, and personal study.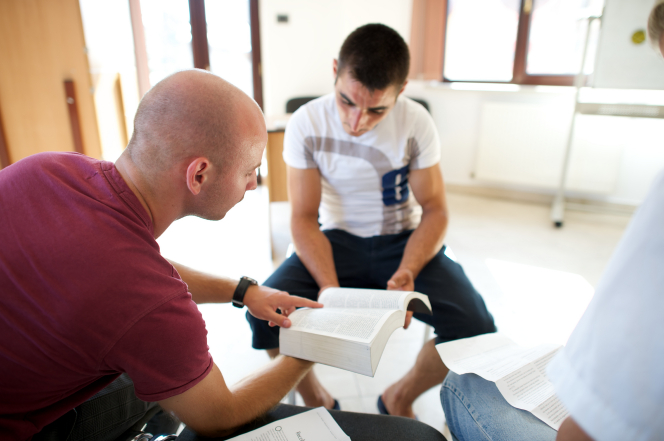 4. Use Technology
You can use the Church's online resources at LDS.org or Gospel Library to highlight, tag, or make notes. You can download scriptures, conference talks, curriculum, videos, and images. Families with young children can use Lesson Helps for Teaching Children for Sunday activities or for family home evening. Set reminders for your own scripture reading. Subscribe to Daily Messages to get daily quotes from Church leaders.
These and other methods can bless our lives and our Sabbath day as we invite the Spirit into our lives. 
---
Learn More
For more ideas on how to improve your gospel study, read the full article "Windows of Gospel Study" in this month's Ensign.