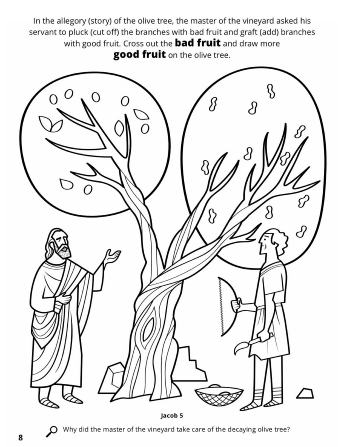 In the allegory (story) of the olive tree, the master of the vineyard asked his servant to pluck (cut off) the branches with bad fruit and graft (add) branches with good fruit. Cross out the bad fruit and draw more good fruit on the olive tree.
Location in the Scriptures: Jacob 5
Search the Scriptures: Why did the master of the vineyard take care of the decaying olive tree?