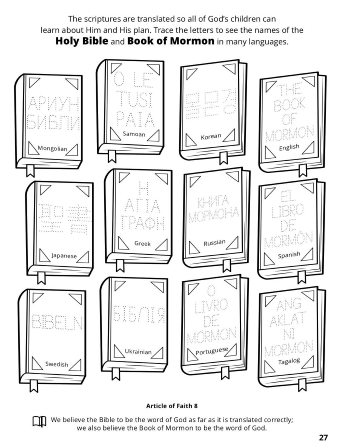 The scriptures are translated so all of God's children can learn about Him and His plan. Trace the letters to see the names of the Holy Bible and Book of Mormon in many languages.
Location in the Scriptures: Article of Faith 8
Memorize the Scriptures: We believe the Bible to be the word of God so far as it is translated correctly; we also believe the Book of Mormon to be the word of God.